San A Bel Guest Testimonials
The property is BEAUTIFUL! So peaceful, amazing view. Safe and secure. I arrived on a holiday, so Elliott was closed but the instructions were very clear on how to get in. I never had trouble getting through to someone when I had a question. And those questions and concerns were always answered quickly. I was told the room would be ready around 3-5pm but I got a text at noon saying it was ready. When I arrived, the condo had everything I could possibly need and then some. Even an air fryer! Such a nice surprise. The unit was recently renovated, and it seems they chose only the best furnishings. It feels like a luxury condo. It was spotless. Everything about this experience has been easy and way beyond expectations. I wouldn't hesitate to rent from Elliott again. And have already recommended them to my friends. Thanks for the wonderful experience!
by Kim Estes on 01/19/2022
---
We used Elliott Beach Rentals for first time this year. We were very happy with the service. They took all of the worry our of our stay. Customer service was excellent. Highly recommend and will use in the future.
by Elizabeth Rickard on 04/06/2022
---
"Elliott Beach Rentals is so easy to work with. Just tell them where and what you're looking for and they will do the rest. My experience with them is always pleasant ."
by Barbara Deans on 04/08/2022
---
We would like to thank Elliott Beach Rentals for finding us a place to stay after driving 700 miles and having confirmation number from another rental company but they couldn't find our reservation,had Elliott been unable to find us a place, we would had to return home. This was our first trip to Myrtle Beach, we hope to return next summer, I would recommend anyone book with Elliott Beach Rentals for a great vacation, very professional staff to assist you and they have some beautiful properties, I know we will call on Elliott Beach Rentals for our next visit.
by The Newton Family on 06/26/2018
---
My family and I just returned from our best family beach vacation ever! We stayed in "Ain't Life a Beach" in North Myrtle Beach and had a blast. Dealing with your company was enjoyable and your staff was efficient, helpful, and friendly. The check-in and check-out process was wonderful. Please share our compliments with the home owner because the property was fabulous, comfortable, roomy, and met all our needs. You can bet we will be returning to North Myrtle Beach and we will certainly use your rental company.
by Jan Pritchard on 08/16/2019
---
Thanks, we really enjoyed our stay with you and will always stay with you. The service was just great along with the wonderful staff
by C. Little and M. Jordan on 06/05/2017
---
I booked a condo rental through Homeaway and it was managed through Elliott Beach Rentals. I received a confirmation email within 24 hours with clear directions where to go to check-in. Check-in went smoothly and the condo was as described. We booked another week at a different condo the following week as ours was rented and this went just as smooth. Kelly at the Windy Hill office was very helpful and answered any questions we had. We would definetly book again through Elliott Beach Rentals. Thank you!
by Donna P. on 04/09/2018
---
We absolutely love your realty group. Everyone at the office, maintenance, and housekeeping has been more than accommodating. Also, so friendly!! Feels like home! Thank you so very much!
by Michelle Etsy on 06/15/2018
---
I would like to Thank your staff for their quick response last night. That is why Elliott Realty is Number 1 in Myrtle Beach.
by A. Nepa on 03/15/2017
---
My family can't thank you enough for all that you have done for our trip and surprise for my wife's 50th birthday. She will be so surprised and so excited. This is exactly why your company has been in business for over 50 years is because people look for someone that is consistent and good, so consistently good is what we have grown to expect from your company. We have used your company several times over the past years and have more importantly recommended your company to many others some of which I know for a fact have used Elliott for vacation plans. Also I would like to thank you to for letting us check out a little later as we are not morning folks we are all night owls. We can't thank you enough for the discount and more importantly the fact that you took the time to get involved with a customer that you don't know from Adam. We hope that your business continues to be successful and without a doubt we will continue to use you in the future. Thank you again and have a great week and we look forward to our trip to Cherry Grove.
by The Brown Family on 06/01/2015
---
Elliott Beach Rentals provided courteous, professional service answering all my questions and meeting all my needs.
by Dick R. on 05/07/2018
---
Just wanted to say thanks for the Great time we had. Could not have stayed the whole week and did all the things we wanted to do if not for the price of the rental. The service was great. Had a blast. Will see you again next year!
by S. Gibson on 11/10/2017
---
I have rented a unit for years because the owners will let me bring my child(dog). This was my 15th year of taking my nieces and nephews on a staycation. The best part it was the first time my Mama could go because Daddy passed away last fall. So again, thank you very much and I look forward to staying again next year. I probably need to go ahead and book it!
by Margaret S. on 03/23/2014
---
Property Location
Location: Ocean Front
Area: Crescent
1709 South Ocean Blvd
843-273-1398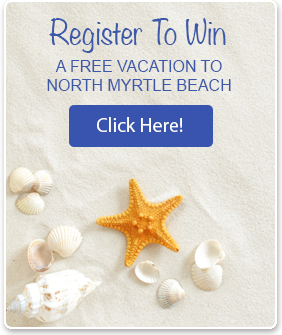 Disclaimer
Elliott Beach Rentals is not affiliated with onsite management or the HOA of this complex.